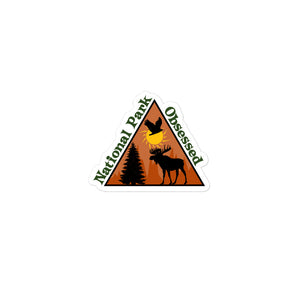 Share with the world that you are National Park Obsessed with our logo sticker. Each sticker is 3 inches wide and 2.5 inches tall. Each National Park Obsessed logo sticker is made of thick, durable vinyl which is durable and weatherproof.
This sticker comes with FREE shipping. Please note that stickers will ship separately.
All sales include a donation to support our national parks.